Room Details
View of the street
20 square meter
Good for 2 pax
Queen bed
1 Bathroom with
Hot & Cold water
Split Type Aircon
Smart TV
Free WIFI
Personal Ref.
View of the street
Desk
Elevator access
*Room designs may vary
Other Rooms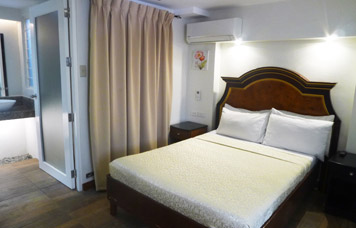 Serviced ApartmentsWheelchair accessible, perfect for PWD, elderly, or guests with special needs. 40 sq meter room with a full size bed. The unit is good for 2 maximum of 3.
Ground flr w ramps
PWD Accessible
Good for 2 max 3
Wheelchair access
Free breakfast
Smart TV
Book now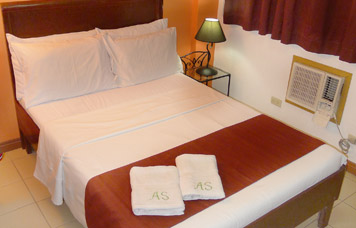 Serviced ApartmentsNo Frills Apartment. Simple, affordable and basic 1 Bedroom, 1 Bathroom with hot & cold water, 38 sqm and is good for 2 pax only.
Full size Bed
1 BR / 1 BA
1st Floor only
CRT TV & Cable
Cook top
Free WiFi
Book now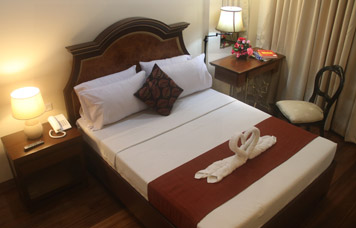 Located at the New Wing20 square meter room with 2 Single beds or King size. Good for 2 pax, max of 3 ( with extra fees ).
2 Single or King
20 sqm
Desk
Free WiFi
Room safe
Pool view
Book now